24th January, 2021
The Youth Coalition for SDGs in collaboration with Incredible Youth International, Girls Must Uganda and with support from the SDGs Secretariat under the Office of the Prime Minister in Uganda and the UN Resident Coordinator's Office in Uganda organized an event to celebrate the International Day of Education under the theme "Recover and revitalise Education for the COVID-19 generation." This particular event kick started a National campaign to advocate for school re-opening in Uganda under the hashtag #EducationCantWait bearing in mind that it had been 10 Months since Primary and Secondary schools and High Institutions of learning had been closed down due to the COVID-19 crisis.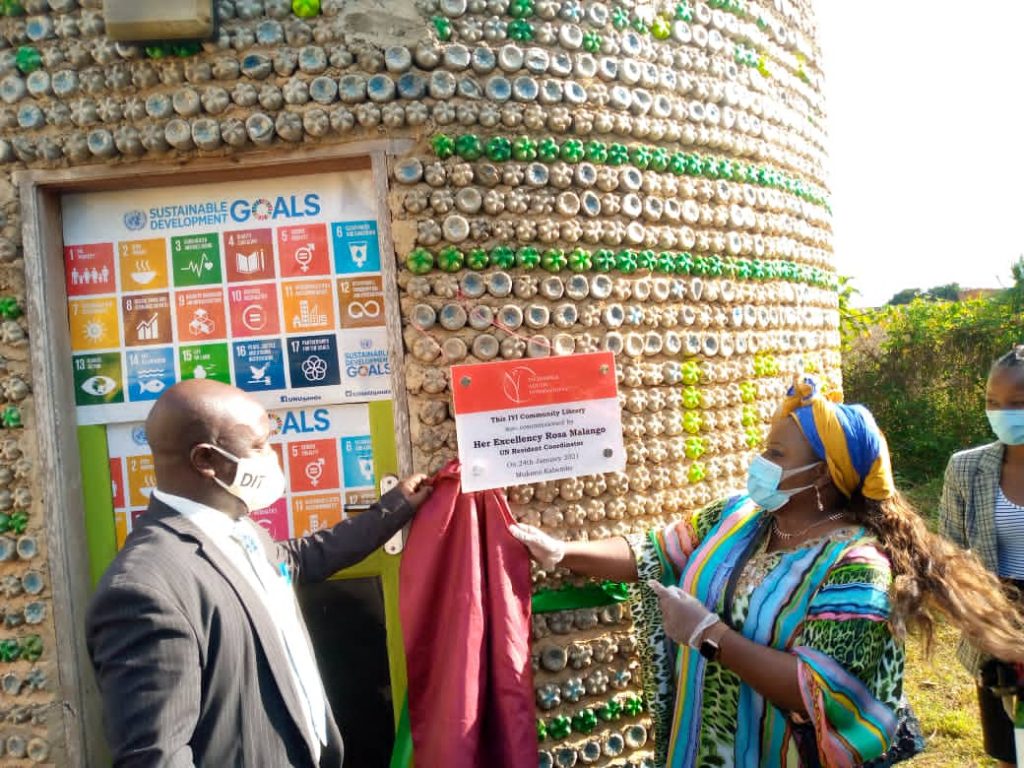 Highlighting the key roles of the Government and key stakeholders in promoting quality and equitable Education, this event was marked by a number of activities that included launching a public library with support from MK Publishers, experts in curriculum development in Kabembe community, Mukono district with the aim of promoting language and the reading culture amongst Young People of that community," echoed Brian Ntwatwa the Director Incredible Youth International during his welcome remarks.
This was followed by a panel discussion that highlighted the continued rise of domestic issues like teenage pregnancies in Mukono District and the need to focus on mind education to address such gaps. "Getting pregnant while in school wasn't the end of life, it was very important for parents to understand that it was very possible for a teenager to continue studies even after the birth process," marked one of the panelists and therefore; school enrollment still remained number one priority in mitigating the continued rise of teenage pregnancy cases. Young people were highly encouraged to consider skills training in tertiary institutions. It was absurd that our Education system still considered tertiary institutions as options for failures with low education grades especially those that joined Education training institutions, mentioned panelist number 2. This highly called upon valuing Education trainers and teachers, an intervention that could help re-invent our Education System.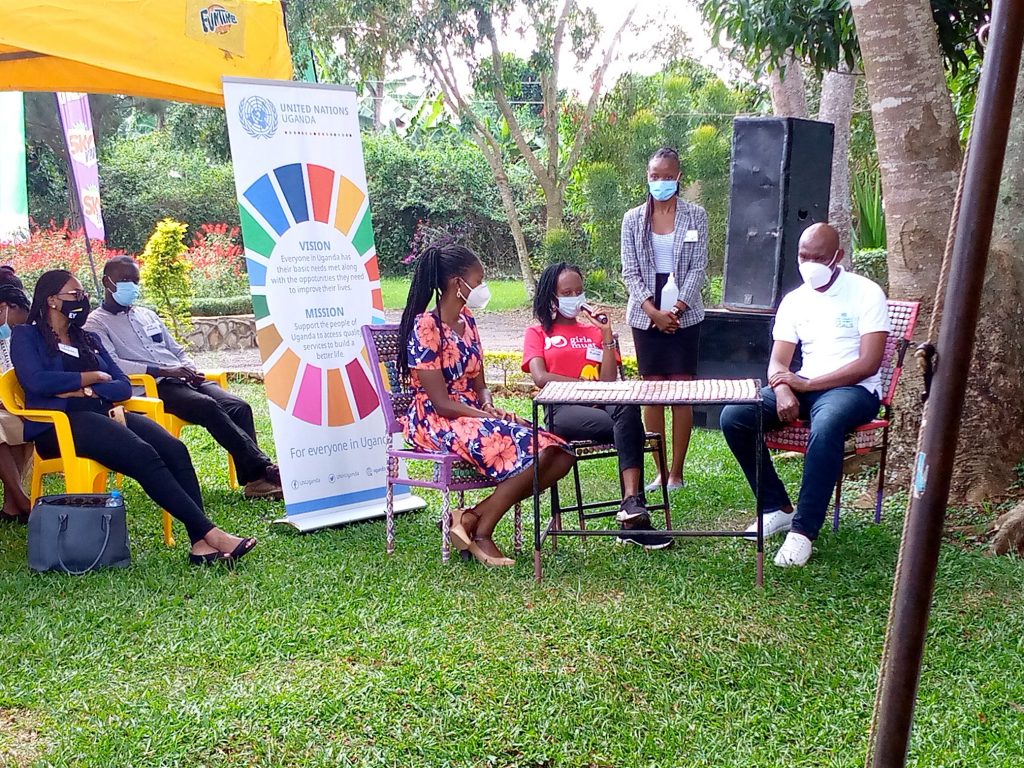 Yes, Education cannot wait indeed! Many of you might agree with us, COVID-19 had left a huge gap to cover in our Education system here in Uganda. With schools still under lockdown since March 2020, parents, teachers, Education official are really worried about the next generation of children especially those that had just enrolled in Primary and Secondary schools. Much as the tertiary institutions look to be covered, our worry continued to be extended to Adolescents especially Young Girls who looked at schools as safe places, from teenage pregnancies, early marriages and HIV infections. Question is what happens if we had no such safe spaces anymore?
Without downplaying the role virtual learning has played in the extension of Education in the COVID-19 period, we still wonder what crime 80% of the school going children in rural areas have committed bearing in mind that they are continuously being left out in this kind of arrangement made in the name of promoting quality Education. "Much as we were marking improved virtual learning experiences, we terribly failed to distribute instructional materials to learners in rural areas", a report from MK Publishers a key stakeholder in extending Quality Education. We also faced a challenge where we valued profit over quality when it came to procurement of Education materials, they added. This called upon the need to strengthen the social co-operate responsibility in line with promoting quality and equitable Education.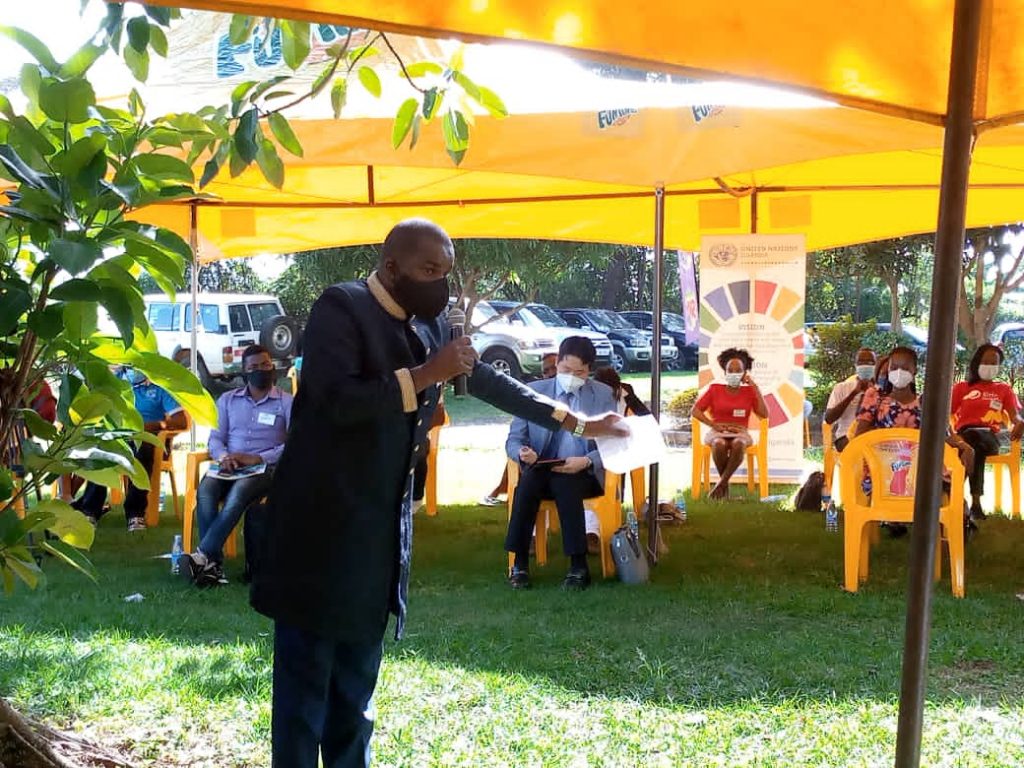 Learning heroes in the COVID -19 period couldn't go unrecognized. Such included, baby sitters, social media content developers, parents that supported home-schooling and online publishers. All these stroke a debate as to why the internet specifically social media was being targeted by government.
The event was also graced by the Country Director of International Youth Fellowship, experts in Mind Education and Mind set change who emphasised the 3 Hs in Education which stood for Educating the Head, Educating the hand and Educating the mind. I must say I totally agree with this ideology basing on the current situation our country is in right now. A crisis created by greed and thirst for power at the cost of lives and freedom of the rest of the citizens. Its true a paradigm shift in the mindset especially for the Young generation was needed. "Education is as important as skilling," a quote that was made by Dr. Kim.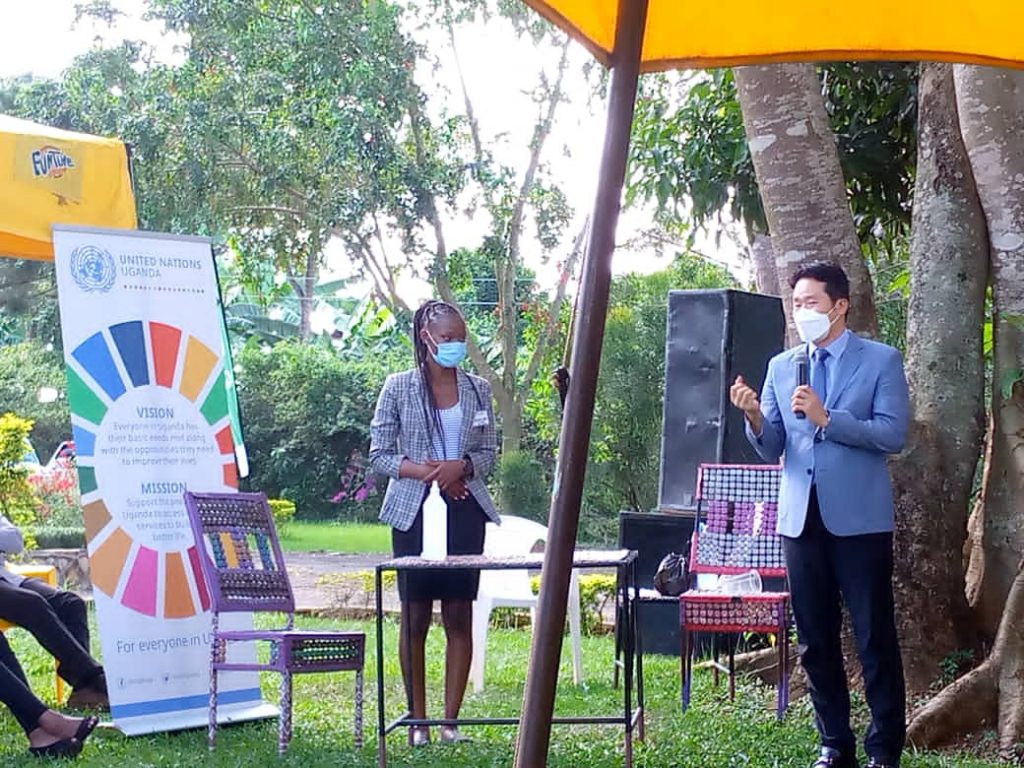 Innovation for Education
COVID-19 had stimulated innovations and speaking about anything minus innovation in that period had proven irrelevant to communities of Young and energetic people, in a country like Uganda, a silver medalist when it came to the youngest population worldwide. This also couldn't make sense minus adding financial literacy and generosity as illustrated by Ms. Scovia Nabisibo from impact media. Key lesson learnt was, we couldn't drink from an empty cup. We needed to be much empathetic as literate we were.
Parents were recommended to continue playing their part in the safety and well-being of their children as the state still weighed in on opening schools/ safe spaces for them. Any youth in Uganda right then would have offered a fortune to wake up to a fully re-invented Education system, a remark from one of the participants to the event. Yes, talent development was still looked at as a gold-mine as evinced by a one Artist who revealed the use of natural resources to create paintings. Also, where would our cultures be if we never integrated language promotion?
"Illiteracy was looked at as one of the major causes of increased HIV infections," Ms Nawanyaga Gloria a Human Rights Lawyer who was born and is living with HIV noted during her contribution to promoting equitable Education. She further explained how supporting and educating Young People Living with HIV mitigated HIV criminalization as, a knowledge equipped and informed generation would hugely contribute to Ending AIDs by 2030.
In conclusion, the theme, "Recover and revitalise Education for the COVID-19 period" came timely. Revealed H.E Rosa Malango the Chief Guest during her closing Remarks. She kicked off her speech by thanking all Health Workers at the front-lines who ensured that we stayed alive. She called upon re-imagining to modernise the Education System, continue addressing the shrinking Civic spaces. She on behalf the UN system in Uganda pledged to continue supporting the Teachers' co-operation development and committed to support efforts to ensure that there is access to quality and modernised education across the nation.